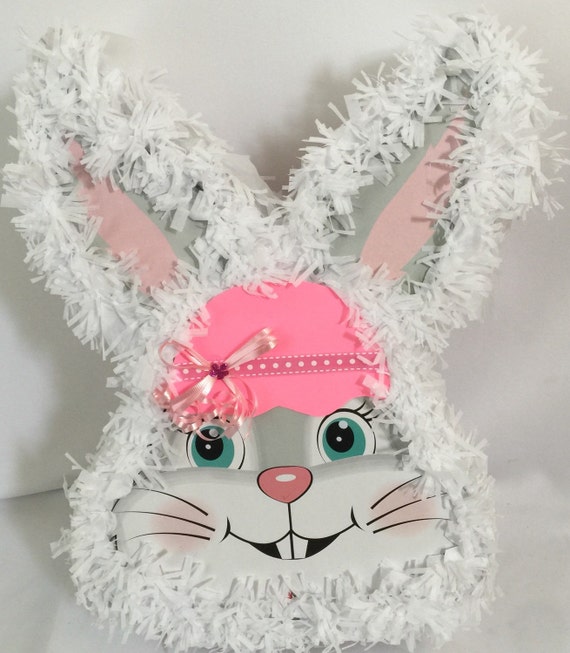 Easter Bunnny Theme Pinatas Available as Pull Strings or Traditional
Handcrafted pinata made from recycled cardboard
Available as Traditional Whack Pinata or Pull Strings Pinata
Size is 17″ Tall 4″ Deep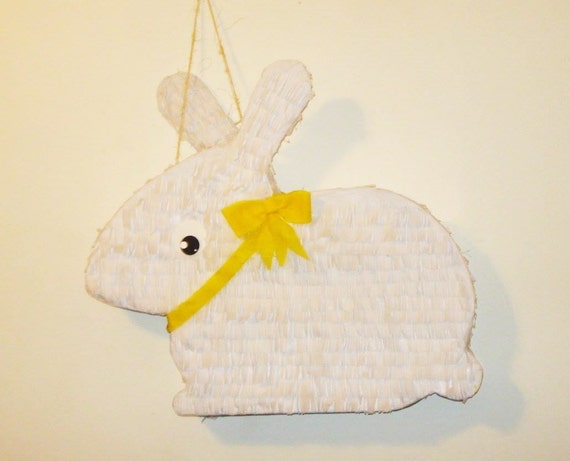 Easter White Bunny Pinata. Farm Animal pinata
Measures approximately 22″ high and 22″ wide This pinata is handmade with cardboard, tissue paper. Holds up to 7-8 lbs of candy. The pinata is designed to be broken with a bat or Pinata Buster. (durable and will not break quickly).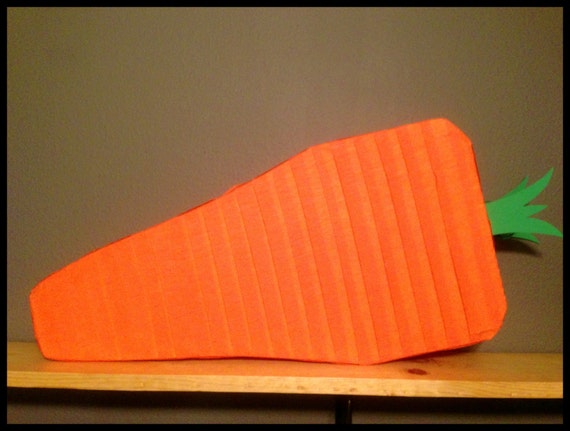 Carrot Rabbit Bunny Pinata
This carrot is the perfect addition to your farm, bunny, rabbit party!
The dimesions are approximately 24 x 14.5 x 3 inches
This pinata is made of durable cardboard so it's sure to make it through all your little ones. It can also be made pullstring for no additional charge.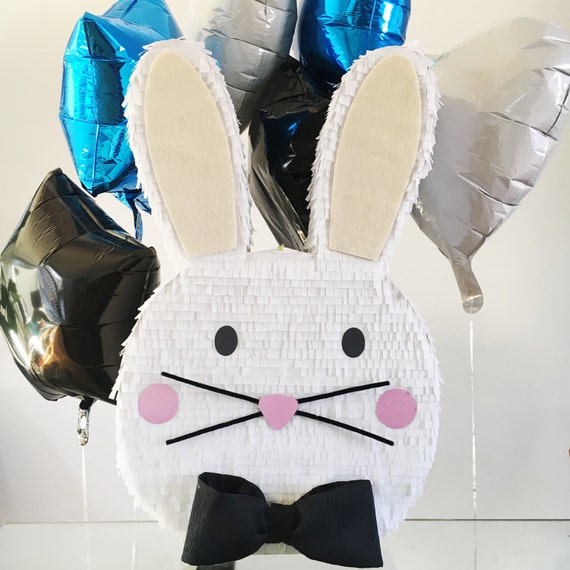 Bunny pinata
This handsome guy is ready to ship!
Measurements are 27 x 8.5 inches. It comes ready to hang and has a trap door on the back for candy or party favors!
Small packet of Mexican confetti included!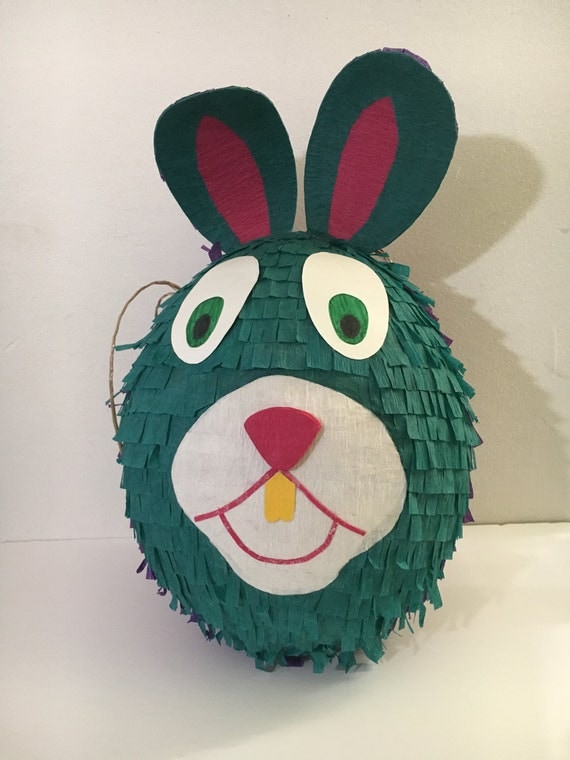 Bunny Pinata
A very cute cartoonish bunny pinata for any silly party, you might have. It is purple and a blue/green color with big eyes and big ears standing out.
Hole and rope included on the pinata ready to go. Candy not included.
Measurements:
Tall:16 inches
Width: 11 inches
All around: 36 inches