Chocolate Easter Bunny Table Runners will make a sweet embellishment for your desserts table this holiday. They're classy and stylish!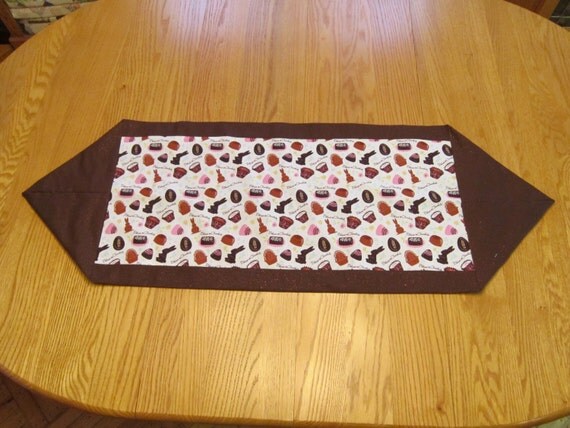 Easter Chocolate Bunnies Table Runner
Tablerunner measures 15 x 41.100% cotton.top is chocolate bunnies and chocolate candies with pink and silver glitter.Back is brown with pink glitter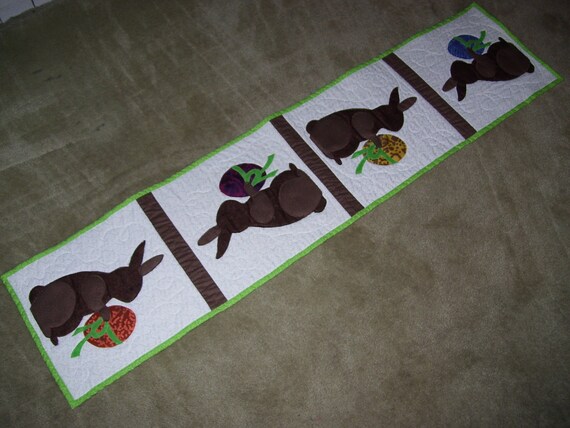 Easter table runner-Easter bunny table runner
Please note this is a table runner that measures 53 1/2″ long and is 12 1/2″ wide. It is machine appliqued and quilted and would look nice on a table for an Easter or Spring decoration. When washing this remember the word "cool". Cool water and cool dryer.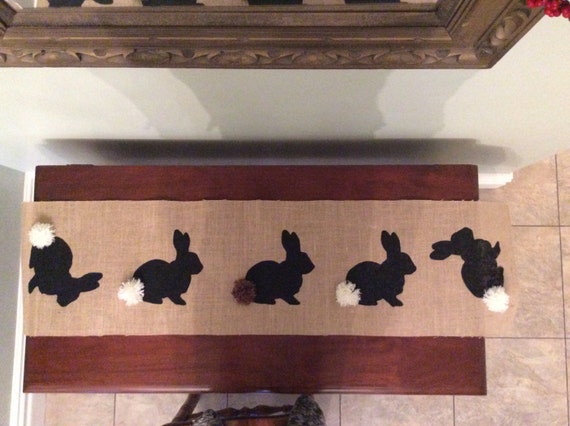 Easter Table Runner

This is a fun table accent piece for Easter or the Spring season. I painted the bunnies with acrylic paints from a stencil I made myself. The 5 bunnies each have their own pom pom tail. This piece is 47″ long and 12″ wide on burlap. I can also make to order if you would like a different size to fit your table.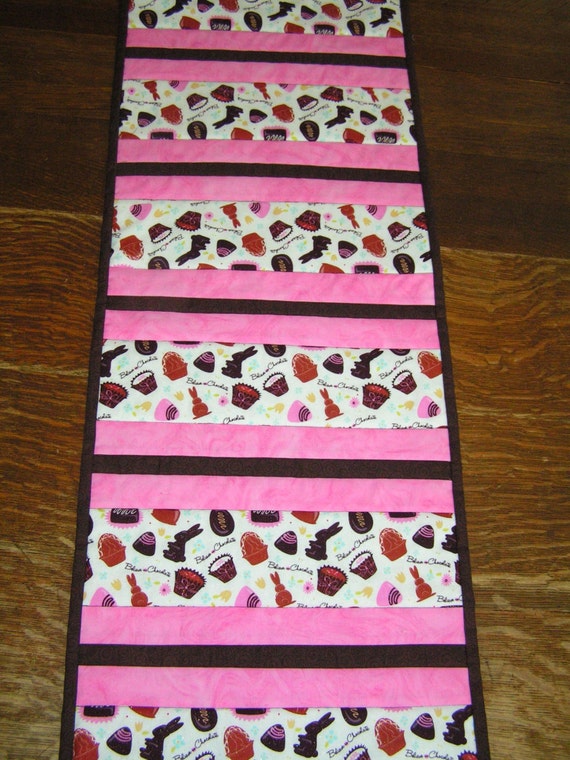 Easter Candy Table Runner Reverses to Tuscany Vineyard Print
This table runner features a wonderfully delicious Easter Chocolate candy print alternating with a matching pink tonal print with a small chocolate strip in the middle and measures 14″ x36″. There's even chocolate Easter Bunnies in the print….but you can't eat this one's ears!!! This runner reverses to a rust and green Tuscan print.
It would be lovely on your wood table or laying across your favorite Easter table cloth for a layered look. With all of the colors in this runner, any Easter center piece you choose will look fabulous! I quilted in the ditch of all the seams in chocolate brown thread.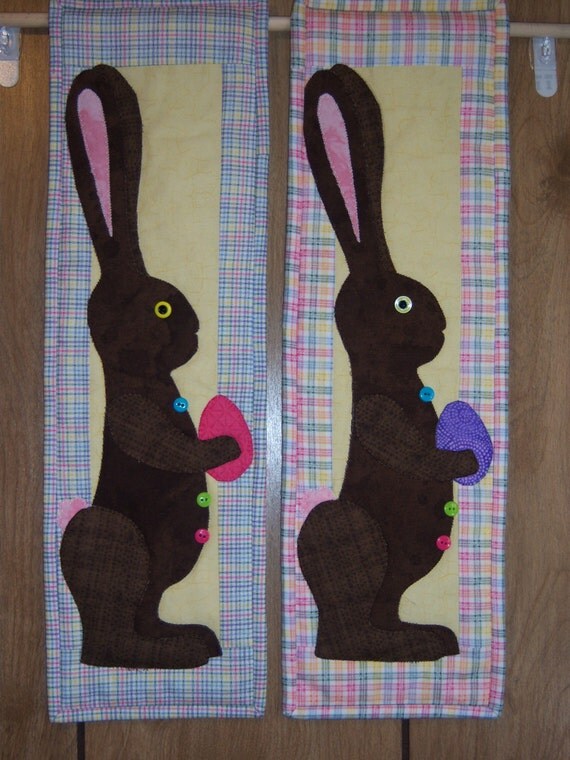 Chocolate Easter Bunny! wall hanging or table topper. 20″x6″
Chocolate Easter bunny wall hanging or table topper. 6″x20″, hanging sleeve included. Choose either the bunny with the blue plaid border or pink plaid border. 100% cotton fabric used, warm & natural batting. Ready to ship.